How Close Are We To Sandy Neck Beach?
It is just under 1 mile to the beach entrance. You can easily walk, ride a bike or take your car. There is paid parking in season, and non paid parking off season. There is a walking trail, and there are bathrooms open in season.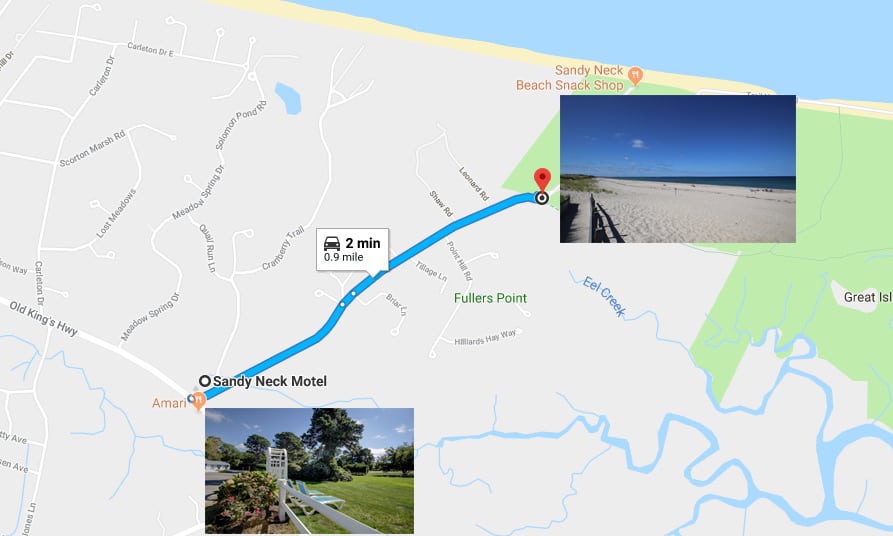 View many more beaches within easy driving distance. See our complete Cape Cod Beach Guide here.
Even the Cape Cod National Seashore is only about a 40 minute drive. It is definitely worth the trip, but leave early on a hot summer day.
Sandy Neck Beach Views – Click Images For Larger Views
Here is more information about Sandy Neck Beach from the town of Barnstable.
Welcome To Sandy Neck Beach Park OnLine
Just south of the beaches, within the interior of the park, are the spectacular maritime forests and dune overlooks. Because of the fragility of these wild lands, you must stay on designated trails. To access this dune area travel on foot (or on horseback within limited areas) along trails connecting the front beach to the Great Marsh and Barnstable Harbor. Here footprints of hikers join those of the abundant wildlife that call Sandy Neck their home. It is within these forests, marshes and dunes that Sandy Neck exhibits its unique un-spoiled landscape. Because of its significant natural resources, including multiple endangered species, Sandy Neck has been recognized by the state of Massachusetts as an Area of Critical Environmental Concern. In addition, Sandy Neck is designated as a Cultural Historical District because of the many antique dune shacks and cottages, including the Sandy Neck Lighthouse. The mission of the Sandy Neck Program is to provide recreational opportunities and access to our town's citizens and visitors while protecting the natural, cultural, and historic resources on Sandy Neck so that a long term, sustainable balance between use and conservation of these resources is achieved.

Sandwich MA Cape Cod Motel Motel Near Beaches Location